Taproom and brewery
Small batch, boutique brewery. 12 beers on tap in an eclectic tap room. Or, enjoy in our new outdoor beer garden and patio!
Awesome beers, cozy space, friendly staff, and always a great crowd.
(847) 227-9790
Hours
Mon: closed
Tues: closed
Wed: 3 -10pm
Thurs: 3 - 10pm
Fri: noon - 11pm
Sat: noon - 11pm
Sun: noon - 7pm

Food
Yes! Serving delicious hand made pizzas from Giuseppes. We can also whip you up a warm bavarian pretzel with mustard or Belgian beer cheese.
Wine & Spirits
We have a limited selection of wines and spirits for our non-beer drinking friends!
Music
Hand picked selection of the finest local artists. Check the calendar for more info.
Merch
Be sure to check out our ever expanding line of
fibs gear.
Children and pets1 are always welcome. Any time of day, or night. Hey, who are we to judge your parental skills? I mean, sometimes the need for great beer is simply the overriding factor. Am I right?
1 Friendly doggos only please. (Doesn't it seem weird that we even need to say this?)
Our world famous Bloody Mary Bar is back!
Every Sunday
noon - close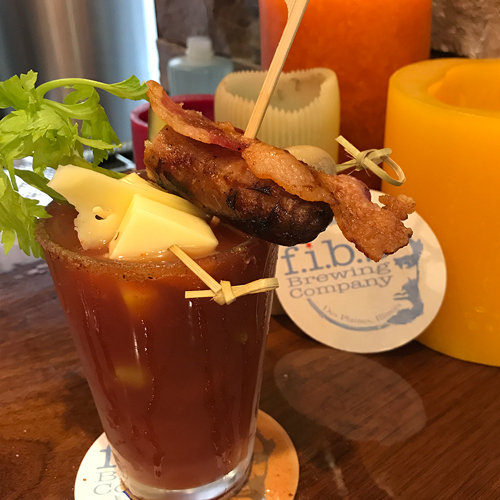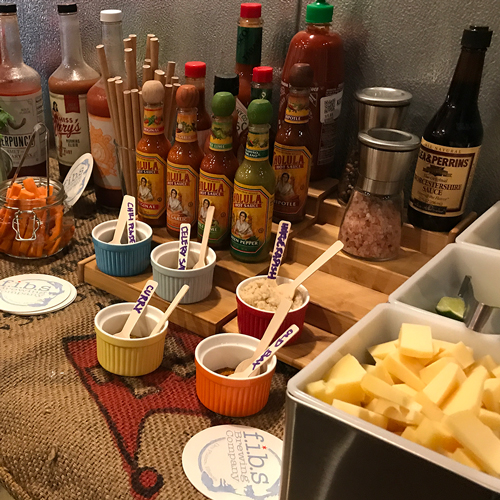 Come nurse that hangover back to life with our fabulous bloody mary bar! Load it up with pickles, olives, celery, pickled mushrooms, horseradish, and more. You can even add our meat stick for only $3 more. Italian Sausage, Salami, Summer Sausage and Cheese!

Of course it always includes a beer back of your choice!

See you soon fibheads!



Come on out and see what all the hub bub is about. It's a great honor to be ranked in the top 25 places to drink in ALL of Chicago's North Shore.

Tons of great beer always on tap, plus specialty craft drinks, and for you true Chicagoan's... we have plenty of chilled Malort.


If you're hungry, we'll cook you up a tasty, hot pizza or Bavarian pretzle with our scratch made beer cheese.

See you soon fibheads!



Beer To-go!
Crowlers Available for Immediate Pickup
Buy online and schedule your pickup!
Enjoy fibs in the comfort of your own home.
All fibs beer on tap available to-go in 32oz Crowlers
This place is super cool- if you're looking for a smaller, unique place with great beer, this is the place for you. We will definitely be coming back to make our way through the beer list.

Really good beer. I go to a new brewery a few times a month but this one is worth repeating! We tried 11 different beers and all of them were top notch.

This was an absolute wonderful find! The people there are great, the beers were delicious and music was fantastic! I'll be going back for sure and will be telling anyone who will listen they got to go too!

Great new brewery in Des Plaines. It's located in an industrial area (natch). Easy parking and a great vibe once you enter. Outstanding! Highly recommended.

Great beer and a such a nice change of pace in DP. Very nice hidden gem. Friendly staff and a cozy atmosphere.
Fibs beers
If it's listed here... it's on tap!
Events & Activities
We are planning some really cool things for the upcoming year. They will all be posted here once we have our shit together.
The Adventures of Fibby McFibFace
The Shopping Smoosh
A Day in the Life at Fibs Brewing Company
Looking for an awesome space to hold your corporate event or private party? Well, look no further... our tap room is so ecletic and comfy, you won't want to ever leave!
We'll even open on off nights if that's what works for you. Call us at (847) 227-9790
---
join now mofo!
Get discounts on merch, beer, & tons more...
We will not spam your email.
You've obviously got something on your mind...
Or perhaps you want to become an official Fibhead and be the first to know about our rare bottle releases, events, and specials? See, I knew you were smart!
---